Traditional Cowboy and Pistol Tattoo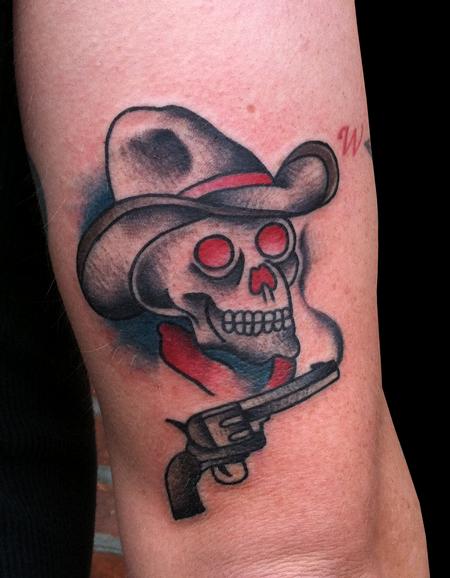 I made this tattoo for a client after he saw the flash sheet I painted based off of Tom Berg lines. I was fortunate enough to have him take interest. We added the six shooter.
By Adam Lauricella
Artist Information
Resident Artist At: Adam @ Graceland Tattoo 2648 East Main Street, Wappingers Falls, NY (845) 297-3001
Artist Products For Sale
Artist Weekend Pass

Buy Now
No products are available at this time. Please check back later!